Welcome to the build page for my "Full Circle Flyer" RC plane. This aircraft was inspired by the "GeoBat" full scale plane invented/designed by Jack Jones. Scale RC plans were downloaded from RCgroups.com here.
I decided to decorate and name this plane in honor of my new dojo, Full Circle Martial Arts Academy.
Short list of materials/components are as follows:
6mm sheets of white Depron Aero styrofoam from RCfoam.com
6mm carbon fiber wing spar tube from RCfoam.com
1mm x 3mm and 1mm x 5mm carbon fiber strips from RCfoam.com
Fiber reinforced clear packing tape
Five Electrifly ES50 nano servos
Three Dubro micro pushrods
Dubro micro EZ-connectors
Futaba 6106 HFC 2.4Ghz Receiver
Phoenix 30 amp ESC
E-flite 450 Brushless Outrunner Motor
10 x 4.7 APC SFP pusher prop
Thunder Power 3-cell 1350mah 25C LiPo battery
Misc wood and fiberglass scraps
Epoxy, Gorilla Glue and 3M Adhesive
Velcro and double-faced tape
Water-based Acrylic Craft Paint
Vinyl cut graphics
Below is the basic process of the build in chronological order...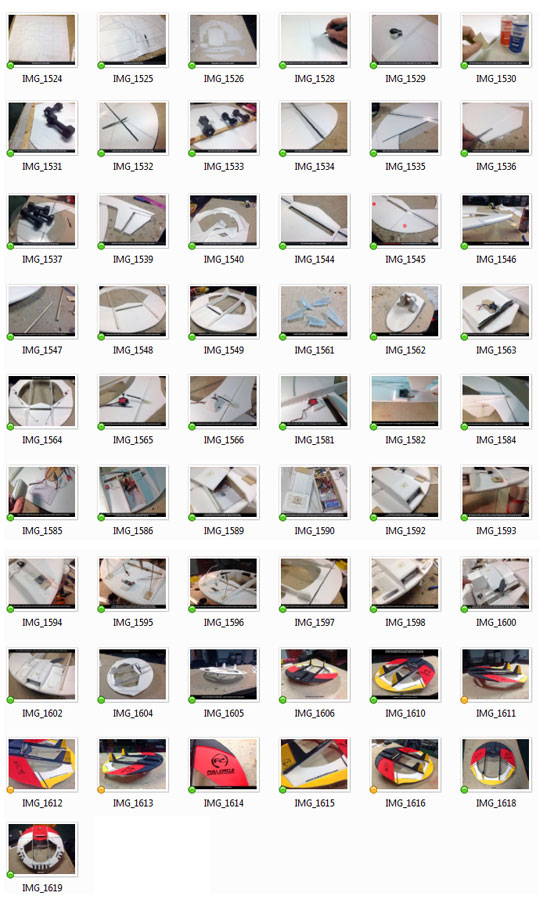 Conclusion
The final size size of the plane is 33" in diameter and it has an all-up flying weight of 24 ounces including the battery. I will follow up with a flight report once flying season returns here in snowy Ohio.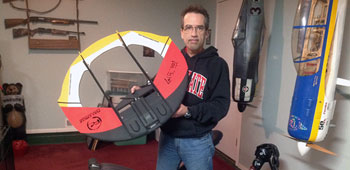 For more info on Geobat RC builds, click here